The USC identity consists of a serif typeface, Adobe Caslon Pro and a san serif typeface, National 2.
Each typeface offers a wide range of weights, allowing for small and digital use without degradation and each expresses the classic, academic and collegiate qualities of the USC brand. Uniform and correct use of these official typefaces helps reinforce the university's identity. Use the links below to purchase licenses for these approved university typefaces.
---
Adobe Caslon Pro
USC's Creative Cloud subscription plan allows you access to the Adobe Caslon Pro font.
Please note: The Adobe Fonts service included with Creative Cloud does not allow you to embed the fonts within mobile or desktop applications. This requires an appropriate license to be purchased directly from the foundry or one of their authorized resellers.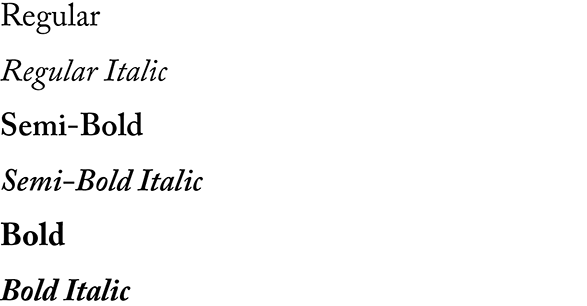 ---
National 2
Due to licensing restrictions, it is not possible to share a copy of the National 2 font with other divisions at USC. We encourage users to consider purchasing their own license directly from the Klim Type Foundary.
For digital font substitutions of National 2, please use Source Sans Pro.